Category Archives:
interface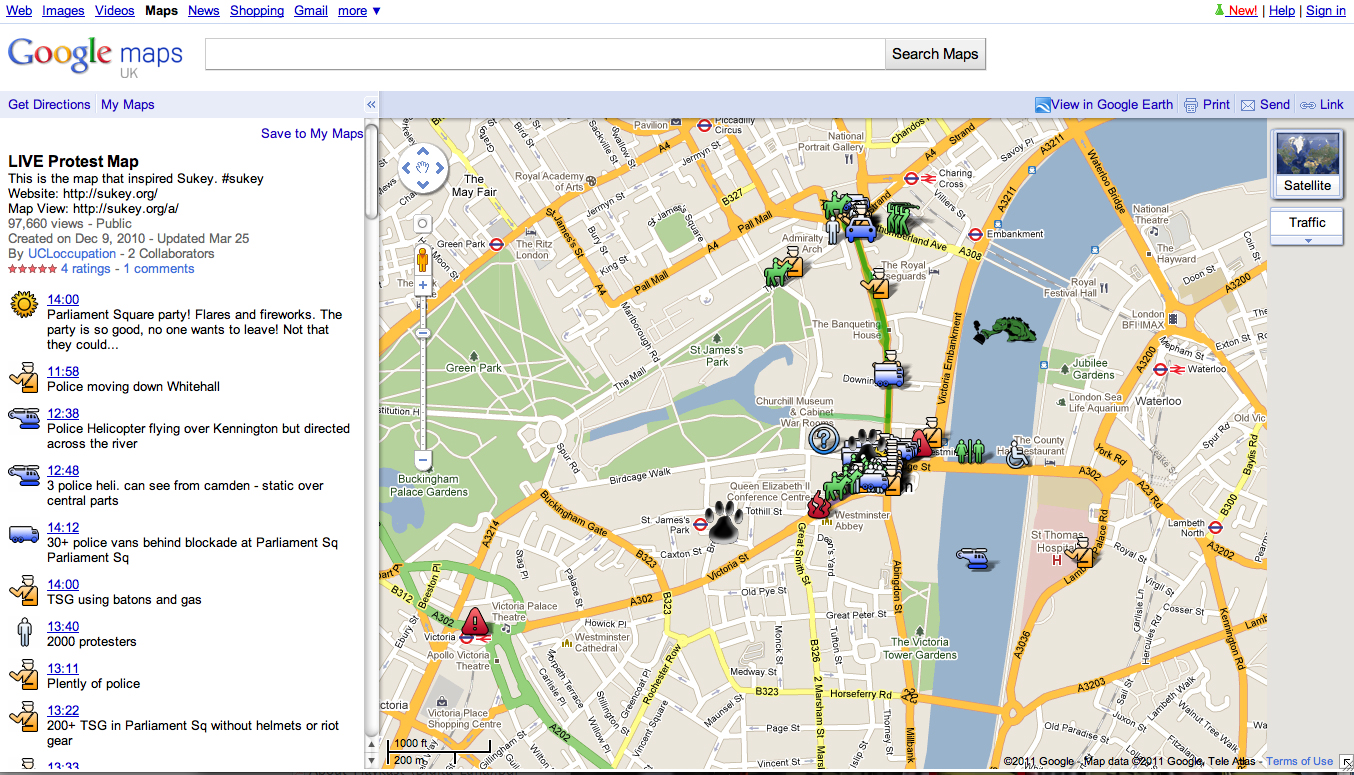 Note the timeline of events and sweet Jodi like icons. Check it here .
Here are two tag lines I heard today:
"Raise the cost of oppression"
"Revolutions are not birthday parties"
I order to get there you have to pass through a crowd…. It turns violent.
Shooting with flip camera so as not to attract attention
That man there had a knife in his hand. (freeze frame shot of man with knife gesture)
Get punched in head camera down – you can watch footage of your footsteps later…
Note: the sweet split screen