Category Archives:
protest map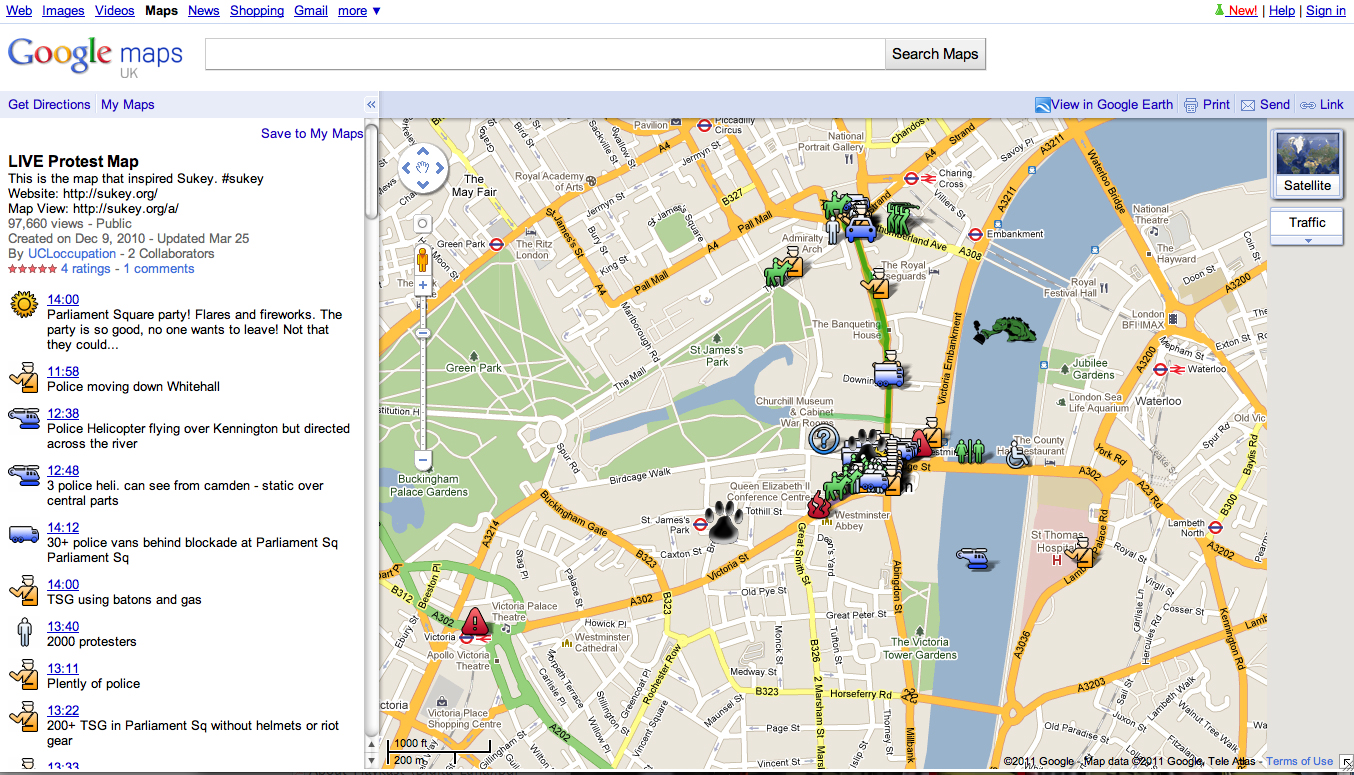 Note the timeline of events and sweet Jodi like icons. Check it here .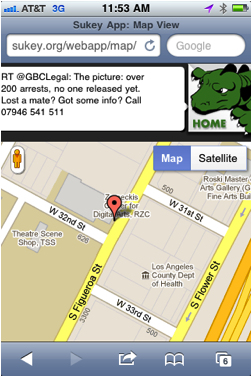 Sukey: Keeping demonstrators safe, mobile & informed (2011)
Sukey is an application designed to "keep protestors protected and informed during protests." Per Sukey.org, When (protestors) "see something interesting, (and Sukey) is confident that something has actually happened," Sukey keeps you updated. Sukey is a tool or application for "keeping protestors, safe, mobile, and informed." And was inspired by the Live Protest Map (above).