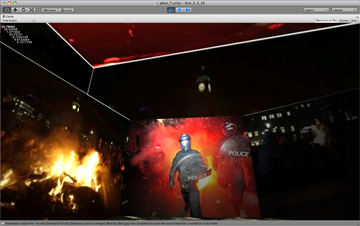 For my second Unity build I decided to focus on going deep within one area of "space time".
For this second Digital Diarama, I expanded the sense of psycographic space by filling the skybox and allowing the player to explore beyond the "inner kettle".
The result was a kind of mixed interior and exterior space, that was more immersive than the first build.
Click here to download Build Two.